7 Useful Google Maps Tips and Tricks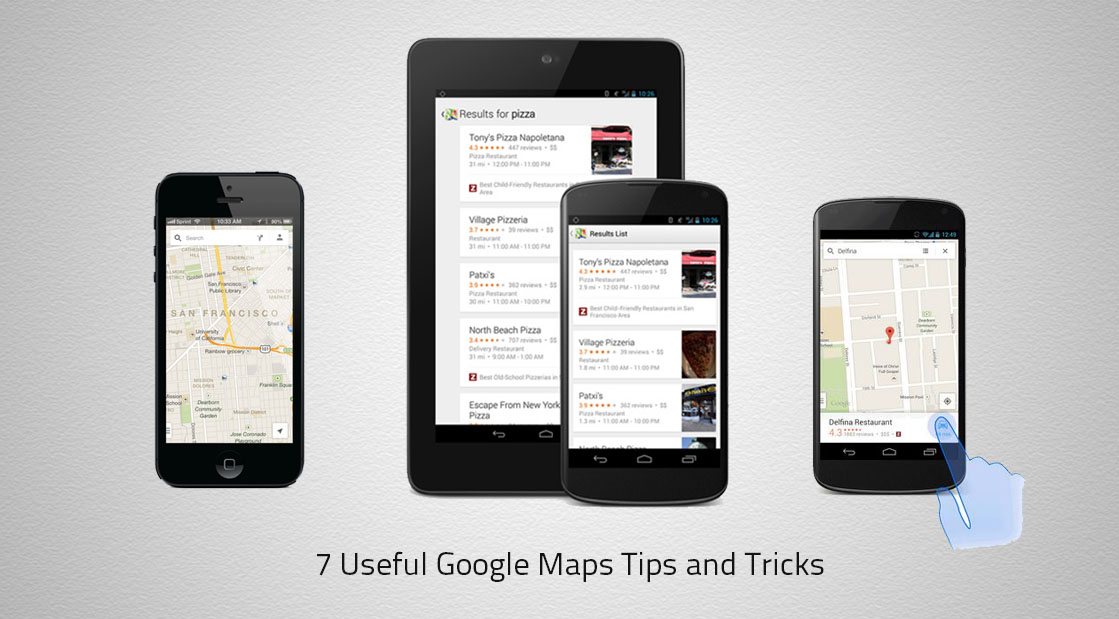 Google maps is one of the essential app used for navigation by almost everyone these days. Besides getting direction to your desired destination and checking out traffic conditions, there is more to it. Here are some of the interesting tips and tricks to get the best out of it.
Spot Your Location from Your Phone, Without Using GPS (My Location)
Yes, you read it right. Google maps can show your location without your GPS on. It is tedious for you to find your current location, by typing in the street name in your phone and waiting for it to show results. For this, use Google's 'My location' where you click on 0, and it tells you your location with a blue dot and circle.  That's a good start. The principle is pretty simple as the My Location feature uses the footprint data from the local mobile phone tower to locate you approximately.
Note: This 'My Location' feature is only available for the classic Google Maps
Checking Out Events
Now if you are new to the place, or let's just say, you're on vacation, finding events that are happening in the city can be pretty much tiring. Google maps makes it a little easier. Select the event venue map and it will display the list of upcoming events. You can also purchase tickets to those events. Just search for the place and you'll start seeing the list of events in that location as you type.
Recommendations and Reviews
Being in a famous city and not knowing where to visit could be horrible. You can be kind enough to let Google recommend for you. Type an asterisk in the search box and Google displays you the specific attractions in the viewable part of the map, such as restaurants, museums or malls recommended for you based on the reviews of the people. You could also review the place on your own by clicking on the place. The google plus page of that spot will let you write your own reviews and rate them.
Embed Maps in Your Website
By clicking on the "link" text on the upper right-hand side of the Google maps, it will give you the URL to use as a link to your map. Below that, it will display the code for you to embed a map in any web page that accepts embed tags. You can simply copy and paste that code to give a professional route map to your site or blog. Though it is a widely known tip, the feature is more useful for portfolio websites and the listing is necessary for the people who would've missed it.
Caching – OK Maps
It gets ugly when you are stranded in a town with no internet connectivity. The part it gets uglier is when your Google maps won't lend a hand without the internet. If you know this beforehand, you could prepare yourself with Google's offline caching trick.
Zoom in to the area where you have planned to trek, and search it by typing 'ok maps' (or by saying 'ok maps' by clicking the microphone icon) in the search bar which lets you to save the map offline by caching. This is one of the cool features in the updated maps and a pretty useful trick.
Plan Your Route
Do you know that you can actually create waypoints in your Google Maps? Let's get back to the new city scenario where you are an alien to the world. The best way to plan your adventure is to list down all the favorite spots in the city-not on a booklet-in your Google Maps. You can now have your own version of that 'GTA GPS'.
Instant Navigation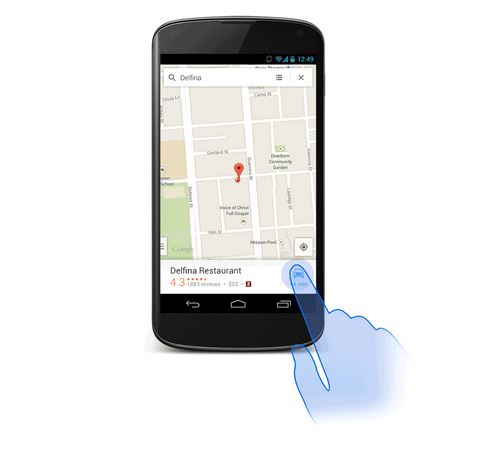 Turn your Google Maps GPS into an instant Navigator by clicking on the transportation icon and holding it. Your maps will turn into a voice guided, turn by turn GPS navigator.
Besides these features, there are heaps of other minor tricks like creating your own maps, editing maps, adding your own address, viewing favorite spots as a list, street views with a tap and much more. These tips can be found here on Google.
This post was first published on January 23, 2014.