US Army's TALOS – The Iron Man Suit – Will be Tested This June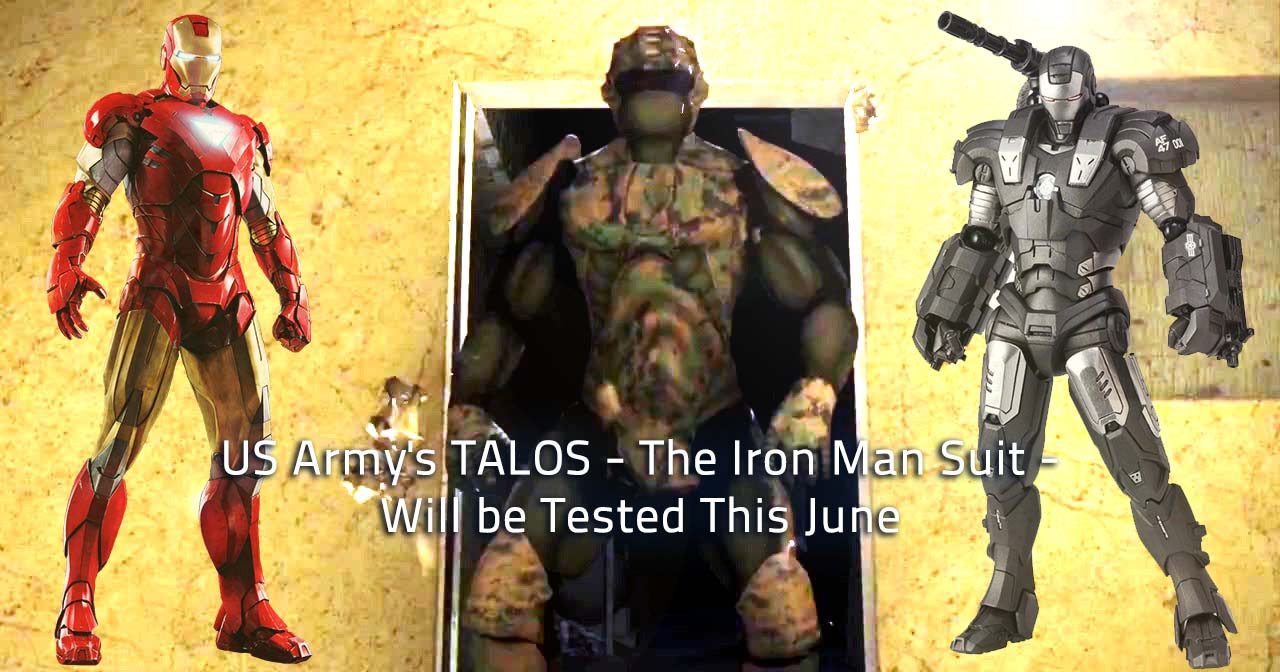 It's a fiction to fact thing again. While DARPA innovates most of its projects from the world of fiction, US Army announced its major defense tech last year, known as the TALOS – Tactical Assault Light Operator Suit inspired from the Iron Man suit. This project is more focused on the defensive part of a soldier in a close combat assault. While the TALOS armor is expected to be operational by August 2018, prototypes of the US Army's 'Iron Man Suit' are ready to be tested this June. Admiral William McRaven, said in a report that three of the TALOS are put together currently for tests this summer.
The key features of the TALOS includes a subsystem that covers against the skin with embedded sensors that monitor the vital signs of the soldiers, like body temperature, heart rate, hydration levels, and other critical factors to be monitored when a human body is subjected to a combat environment. The armor also houses a 'liquid body armor' developed by the MIT, to defend the soldier against ballistics. The 'liquid body armor' is capable of changing from liquid to solid in milliseconds with the help of electric fields or magnetic fields. TALOS even has a feature to stop any bleeding by simply spraying foam over the soldier's injury.
http://www.youtube.com/watch?v=bPjatYDHJKo
TALOS is believed to replace the conventional armoring techniques employed in the army now, and it also provides a super human strength more like the similar prototype armor from Lockheed Martin – HULC. DARPA's 'Warrior Web Project' is also supposed to have many attributes to the TALOS project and they apparently share the resources.
As SOCOM is so active in developing these armors it is evident that the United States Army is upgrading on its own with the aid of 56 corporations, 16 government agencies, 13 universities, and 10 national laboratories. May be this is the time for the major states around the world like, the Israelis, Indians, Chinese and Russians to upgrade themselves to stand even.
Similar Swipes:
IronMan Tech Turns Real: DARPA: Cognitive Technology Threat Warning System
Siri, Destroy The Tank: Voice Controlled Drones
This post was first published on February 13, 2014.