UnoTelly Review – A Robust DNS/VPN Service to Unblock All Your Favorite Foreign Channels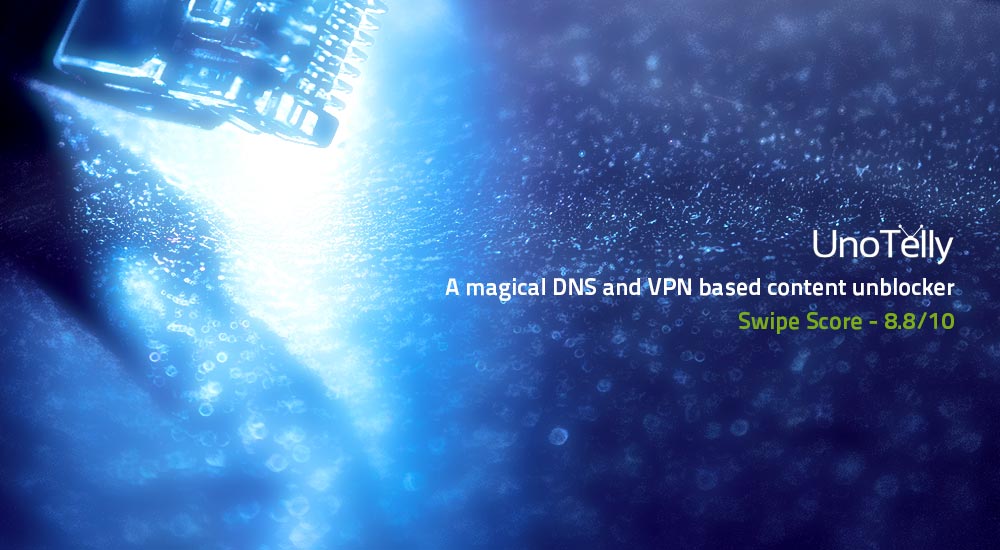 Last week, I received a review request from UnoTelly. As it happens that a lot of streaming services are blocked in India for legal reasons, a geo-unblocking service is always welcomed.
I have been using UnoTelly's DNS and VPN services for a while now. Mostly, I use the DNS service to by pass the geolock for some TV sites like CW Network and HBO. Satisfied with all this seamless Netflix, Hulu, and CWTV streaming for about a week in India, I am penning down my experience with a review with some of the pros and cons of UnoTelly's features.
How UnoTelly bypasses the restriction barrier?
Most of the international streaming networks and channels block their contents when accessed from certain countries due to some copyright and legal issues. They deny access to their media by blacklisting and filtering your IP address based on your location. Unfortunately, you can't do anything about it, as your IP address is assigned by your ISP. But there are always workarounds to fool the servers that provide the content and make it believe that your IP address is not from a blocked country or a region. This can be achieved by using a proxy service or a dedicated DNS server from an unblocked region. UnoTelly has DNS servers located in the regions where the services are not blocked, and they help you bypass the restriction barrier by tunneling your connection through these DNS servers.
When you sign up for an account in UnoTelly, the website prompts you to change your DNS addresses in your device. So when you switch to their DNS server and access a foreign channel or service, for example, HULU and Netflix from India, the UnoDNS service pings the HULU/Netflix servers with a different local IP. Now that your connection has an IP address that is not blocked geographically, the foreign channel servers will stream you the content seamlessly without the regional restrictions. In general you are actually tricking the particular server by showing a different 'non-blocked' IP address, which is assigned by their DNS servers.
In addition to the UnoDNS service, you can also use UnoVPN, a general VPN service that can be replaced when you don't have the access to your DNS settings, or in a general travel scenario, where you are using a hotel's wifi. Despite their unlimited bandwidth VPN, I found that streaming via just the DNS is efficient as always.
Available channels
As of February 2015, there are about 339 unlocked channels available. These includes all the international networks like HULU, Netflix, and leading channels like PBS, CWTV, SyFy, ABC, and Discovery Networks.
Speed – Free unblockers Vs UnoDNS Vs UnoVPN
Though the free proxy extensions like Hola Unblocker and Media Hint streams with only a little speed loss on my 2 Mbps connection, UnoTelly's DNS service lets me watch shows on 720p with the maximum speed. If you have a very low bandwidth and you love HD, DNS tunneling would be the better choice. And as I have mentioned earlier, their VPN speeds are relatively slower than their DNS speeds (and it is technically so). So the winner is UnoDNS.
Review and Breakdown
Pros
Easy to setup
Supports almost all media devices
Unlimited bandwidth
Additional services like Dynamo lets you choose country specific versions of websites
DynDNS support
Lets you turn off Netflix subtitles – Love this one ;)
339 unlocked channels as of February 2015
Cons
Only two available plans to subscribe from
Subscription scheme
Compared to the competitors of similar DNS and VPN services, UnoTelly is the cheapest and best of all with just two straightforward plans that provides unlimited DNS access for an affordable price (Premium – 3.94$ per month and Gold – 4.93$ per month).
Rating : 8.8/10
This post was first published on February 10, 2015.