How to Replace Microsoft Word's Default Bing Search with DuckDuckGo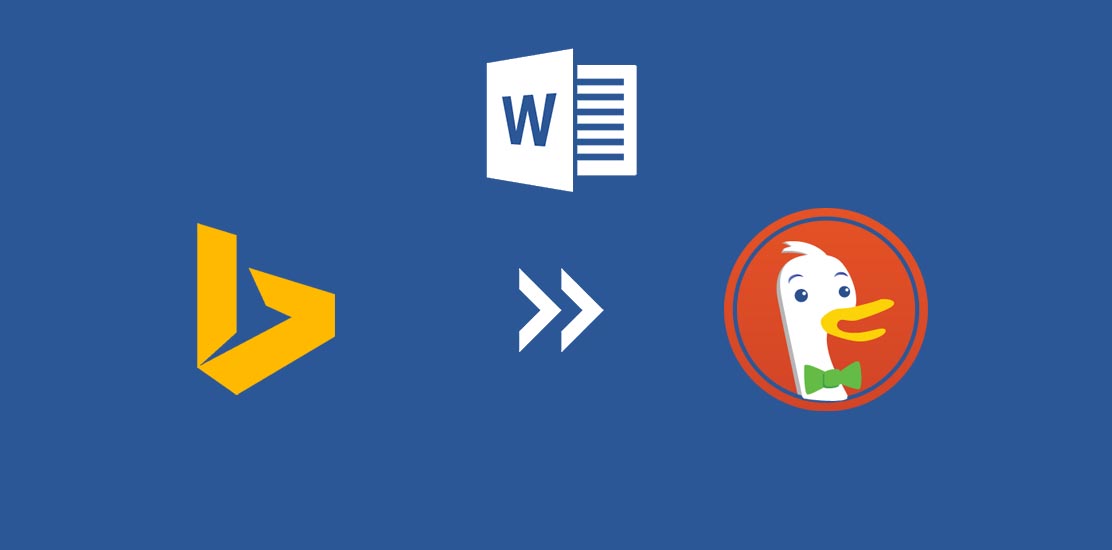 No matter how hard Bing tries, it always runs at a same pace in the search engine marathon, just behind DuckDuckGo and Google. People often are forced to use Bing for search, from the Microsoft Word's context menu. Luckily, we happen to stumble upon a registry hack that lets you replace Microsoft Word's default Bing search with your own favorite search engine. My personal choice is always DuckDuckGo for some mad love towards it.
Here is that little registry hack that lets you use DuckDuckGo as a search provider for Word. You can add your own favorite search provider too.
Use  Win + R  to open the run dialog box and type regedit or search for regedit in the start menu to open the registry editor. Before you start, take a back up of your registry and move your cat away from your keyboard.
Step 1: Navigate yourself to this registry key HKEY_CURRENT_USER\Software\Microsoft\Office\15.0\Common\General. You should now see a window like this.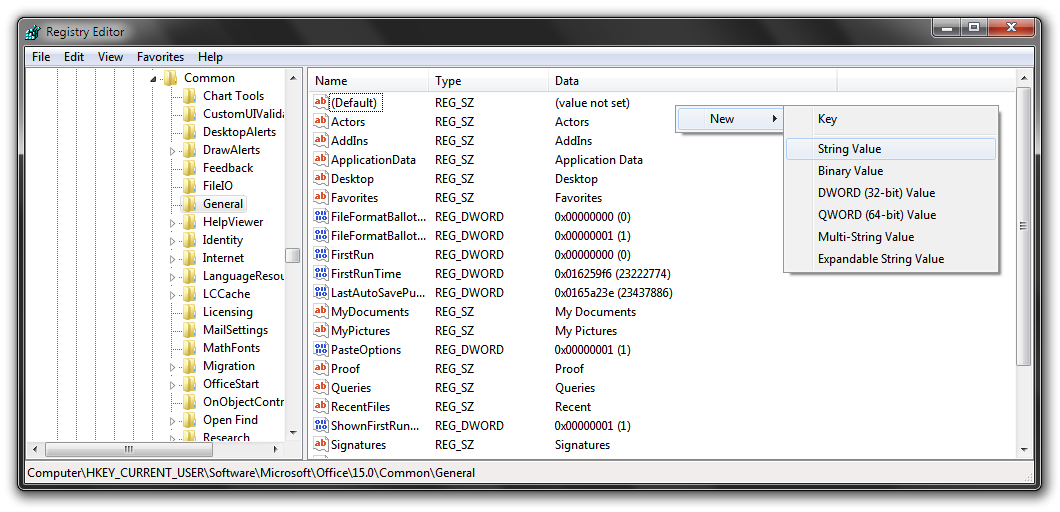 Step 2: Now create a new String Value from the right click context menu and name it as SearchProviderName. Once renamed, double click on it and add Value data as DuckDuckGo. (For other search providers add their respective names)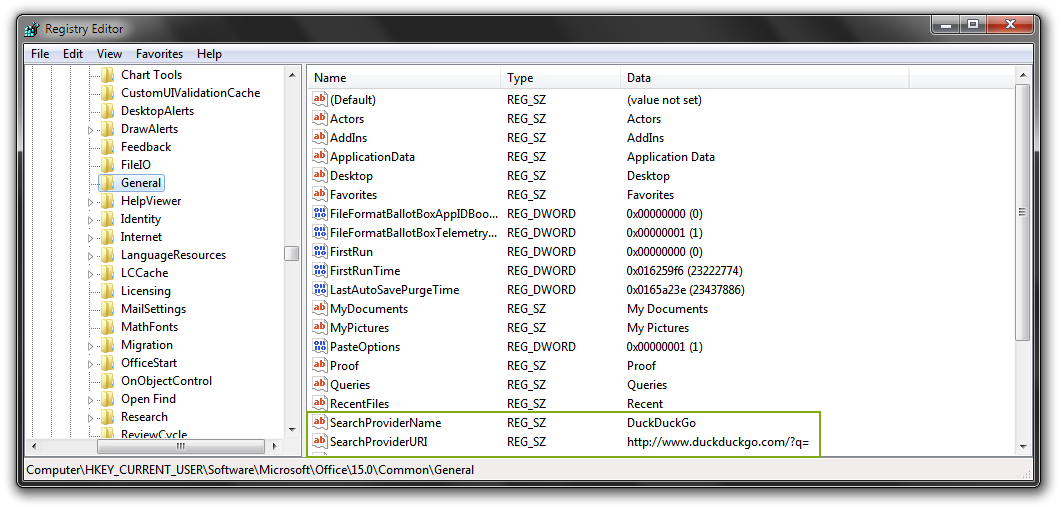 Step 3: Create another new String Value and name it as SearchProviderURI. Add http://www.duckduckgo.com/?q= in the Value data field. (For other search providers find the URI by searching a query in your browser. For Google, use http://www.google.com/search?q=)
Check your Microsoft Word context menu now and you should be able to search with DuckDuckGo.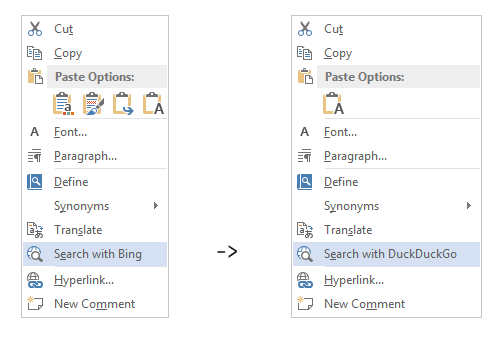 Tip: If you need a comfortable typing environment with a reliable search within MS Word, try office apps and probably the Wikipedia app will please you.
This post was first published on July 25, 2014.