10 Apps to Supercharge Chrome
Google Chrome is a stupendous browser with a lot of unsung features that are yet to be unleashed. Besides those features, there are tons of apps and extensions that can help you to live a bleeding edge life on the internet. Here is a list of some pretty cool UI and productivity apps to supercharge chrome and revamp your browsing experience.
The New Tab Syndrome
Ever since Google messed up its start page, there are a few gradual sparks of 'new tab replacement' apps at the chrome store and a few caught my attention as they seemed more than just a start page. The following apps are quite simple and powerful and no wonder they are the perfect new tab replacements.
Modern New Tab Page
This is my personal favorite new tab replacement and is as elegant as it looks. The tiles are customizable and can be tagged along with any RSS feed to convert it into a live one. The captivating feature is the sleek and simple bookmarks and recently closed tabs menu.
App Page
New MetroTab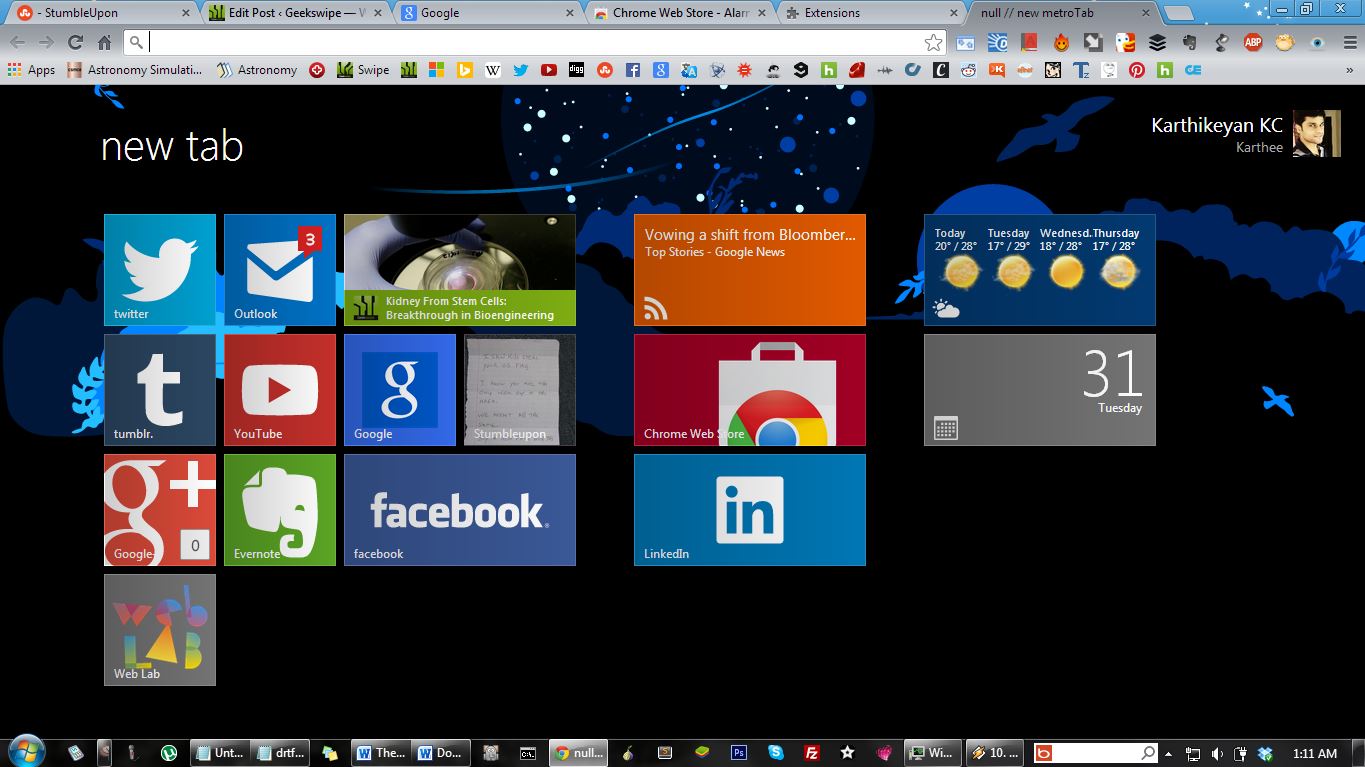 If you are Metro UI fan you'd love this app from Chrome Store as it literally transforms that old dormant start page into a windows 8 start screen with customizable tiles, live RSS feed updates and a cool weather app to add a little charisma to complete the windows 8 look.
App Page
Start – A Better New Tab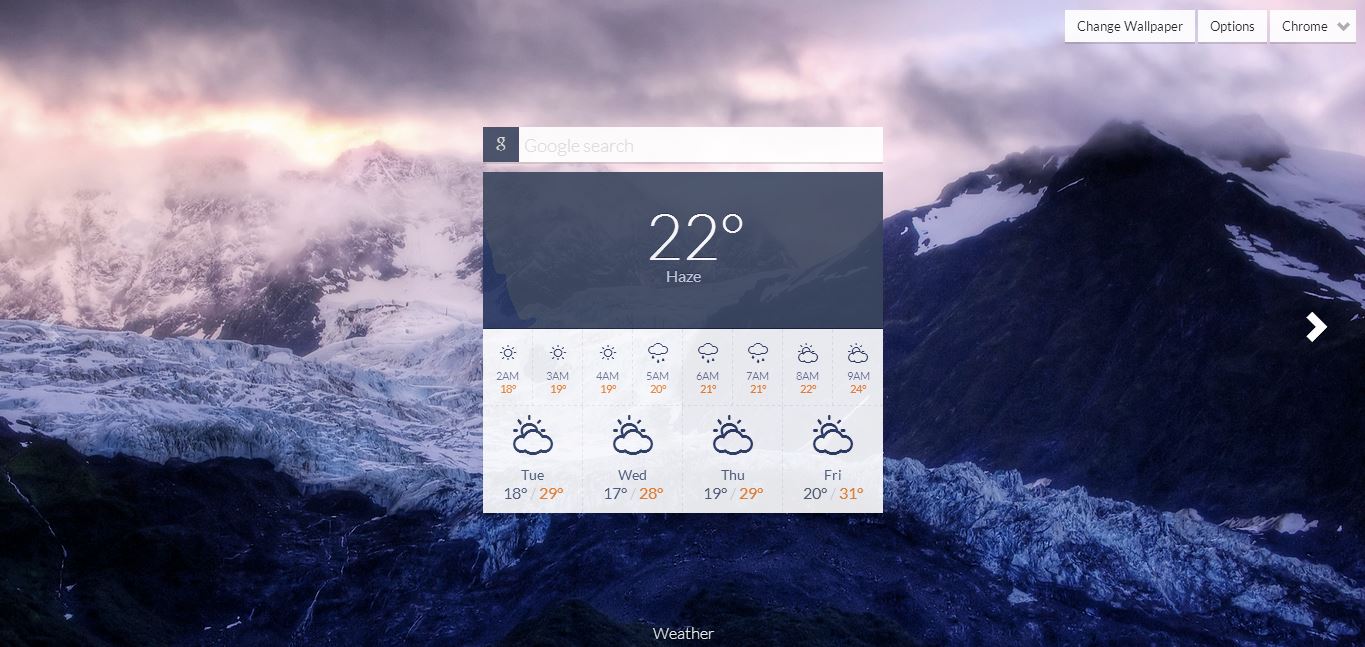 Metro UIs apart! This app fulfills the desire for a serene and calm start page with multiple pages with different tiles. The tile customization is limited unlike the above two apps, but still this app stands proud with its minimalistic look. The special star can be awarded to this as it comes with a notepad and a stock market tile with real time stock updates.
App Page
Google Background Image
Background Image for Google™ Homepage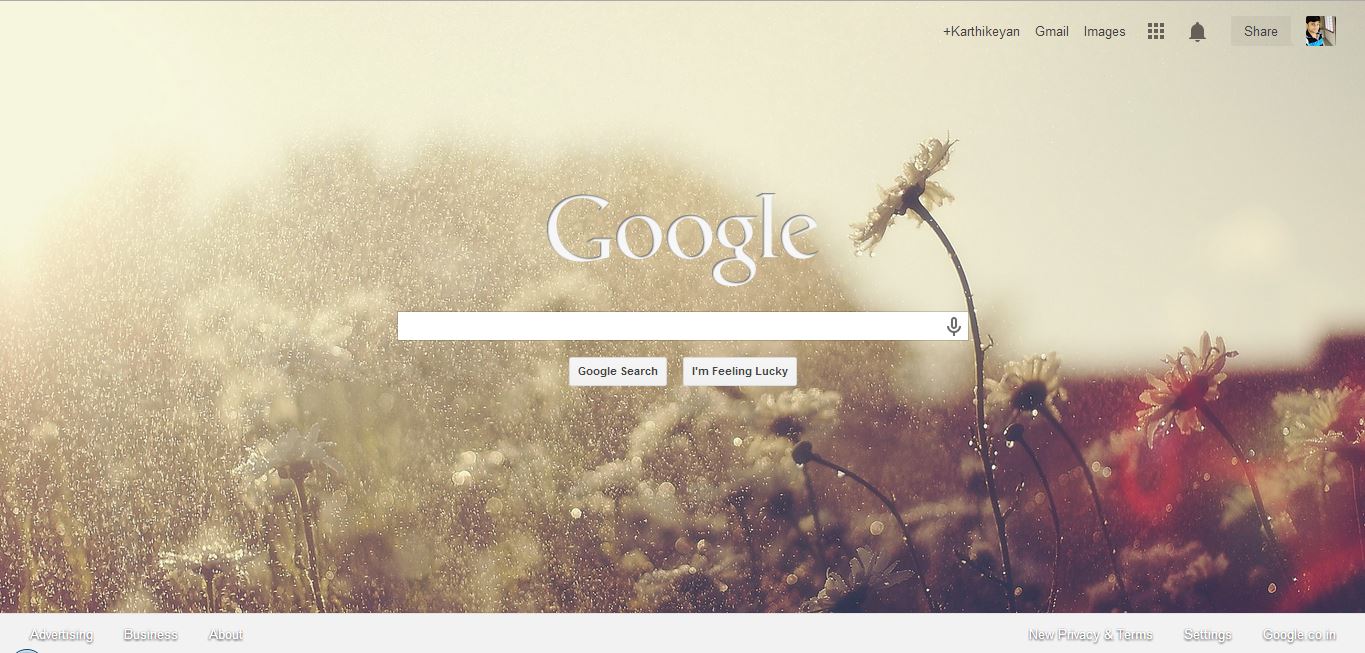 I'm still perplexed with Google's weird idea of bringing back the same old boring dry homepage in all their products. As Bing rocks with their stunning wallpapers, Googlers still long for such daily treats despite the tiny doodle treats. Bing often surprises with live wallpapers too. So far, the closest thing available on the chrome store is the Background Image for Google™ Homepage app which is absolutely free and lets you add your own custom backgrounds or any images from the web.
App Page
Productivity
The clock ticks, and it's time for some productivity tips and tricks for Google chrome. Though the browser is amazingly fast, thanks to the chromium souls,  we still need some apps to make it even better.
Bitly URL Shortening
Shortening a URL not only saves space, but also time. Yup! :) The time you take on copying a link, shortening it in a new tab and finally sharing it costs you a hell lot of time in a long term. Say… A year… When you can do this all with a single click, why waste time? Download the Bitly app from the chrome store and save yourself some time for that two minute caffeine heaven. The app also lets you bookmark them in your bitly account and more like Google's URL Shortener it does provide an analytics on the links too.
App Page
Evernote
Evernote's web clipper is one handy app for Google chrome that comes up with an arsenal of features that will be productive as good as you expected. The Evernote web clipper and clearly gives you the inner peace with a simplified reading environment and a native screen sharing feature. Synced with Evernote app, this is a powerhouse that connects all your devices together. Bookmarking is better than you think. While most of you have heard about this awesome app, still a few people are sprouting their Evernote without these chrome comrades. Though pocket and Instapaper is worthy enough, Evernote sits at the top of the leaderboard with some spectacular perks.
App Page | Web Clipper
App Page | Clearly
Buffer
A better social sharing app that lets you schedule and share your posts in a single click. Its competitor Hootsuite does an equally amazing job, but it's the simple UI and interface that makes buffer a loveable place. The free version is limited to four social networks while the subscription version could be used for multiple social networks. Go ahead and give buffer a try.
App Page
[Bonus] Ba
lll

oon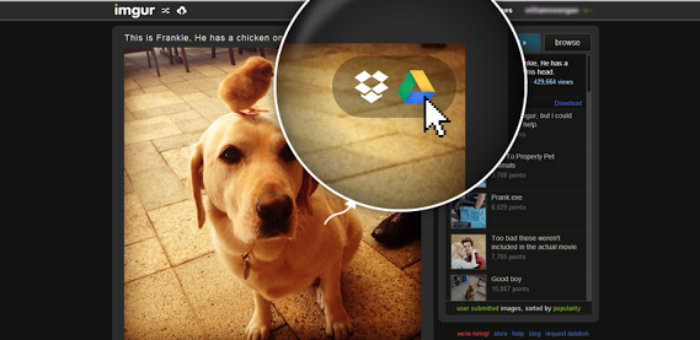 This cute little extension is a very powerful one that lets you save anything to your cloud storage services in a click. This obviously is the best 'one click cloud upload' tools on the web. The best thing I love about the extension is that it allows you to organize things from the popup menu itself. But it is only available for Chrome for now and we might expect it for other platforms soon.
App Page
Link Preview
From tldr.io with love! This is one of my favorite app that saves me hours. Link Preview uses the DuckDuckGo api to preview the summary of Wikipedia links, twitter profile and tldr submissions from around the globe. You save someone's precious time, and karma saves yours on some article you read the next time.
I recommend this app personally to all Geekswipers as this could be productive at a large scale if you are an avid reader. Also check out the tldr icon in your address bar for any summarized tldr content for popular articles.
App Page
Hover Zoom
Note: Due to the privacy concerns of this extension, please uninstall Hover Zoom and switch to the following alternative – Hover Zoom Free.
Hover Zoom Free
As the name suggests, this app saves you a maximizing click on any images in the web (almost). If you are a facebook user who spends most of the time on memes and images, this would help you to slay that time taken for the Facebook's 'theater' photo viewer to load the full image.
App Page
Health
EyeCare
Eventhough your monitor is tweaked good enough for a pleasant view, your eyes are the first victim of fatigue and strain. No matter how hard you control it, you'd still forget to blink for a prolonged period which leads to dryness of the eyes which later lead to some eye strain problems. This app simply reminds you to close your eyes once in 20 seconds and also provides a tip to move the eyes for a better eye care. The first day with this app will be pretty much annoying, but still when you start caring about your eye, this app will be your best cuddle toy in Chrome.
App Page
Similar Swipe:
16 Useful Windows and Web Tips to Save Time
This post was first published on December 31, 2013.