Yipikaye Quora! F*ck You and Your F*cking Naming Policy!
Note for the swipers: I apologize for the language used in this article and the images related to this. Sometimes, a rant delivers a message better than anything. You can ignore this and keep swiping other articles.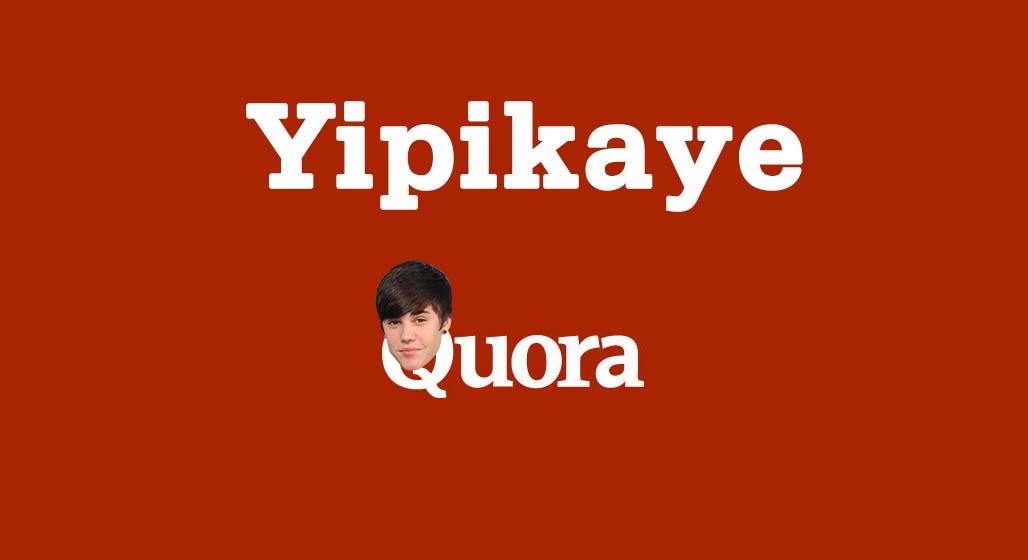 I quit Quora way back in 2012, because of endless disputes between an army of Quora admins and me, regarding their ridiculous naming policy. It is shocking to find such an adamant policy in a website this popular. Makes me wonder how Quora managed to put a bunch of lunatics to frame a policy on the internet that forces users to reveal their identities. While it may sound like LinkedIn, there is a marginal difference between services like LinkedIn and Quora. The former business requires an open credibility, which is necessary to connect and network with other people. The latter is just a Q/A network with a great user base whose main objective is to answer questions.
Real names do help in adding credibility to the answers. Most sites recommend and suggest their users to use their real names if they really want to. But what Quora does? Rather than humbly suggesting, they go all Nazis and enforce everyone (except some people like J.J. Abrams, Soleo, and a lot more) on their website to use real names and give up personal information. And if you don't they start policing you to do so. I don't understand how is this even legal. Not only that, but the lunatics at Quora also humiliate the ones who don't use real names on their Quora profile. Anonymity is an integral part of the internet and still, no one at Quora is educated enough to understand this. Or they are just simply ignoring this to focus more on kissing the investors' bottoms than actually fixing this.
What the heck is a Real Name?
Yeah! The complete expanded name as you see in your IDs or your name that precedes with initials elsewhere. That's your real name. On some public sites like Wikipedia, and StackExchange sites, I use my real name to maintain a consistent identity to able to easily connect and network with peers within my areas of expertise. Note that, these sites support anonymity and never had asked me for real name or any personal info other than my email. Now, when Quora came out, I used my real name 'Karthikeyan KC' – which is also my legal name.
All hell broke loose
A few months later, I received an email from Quora, and a sternly worded message from one of the Quora moderators about the naming policy in detail (a very long message) with a few 'bold' paragraphs, emphasizing to rename my existing name 'Karthikeyan KC'.
My initial reaction was like: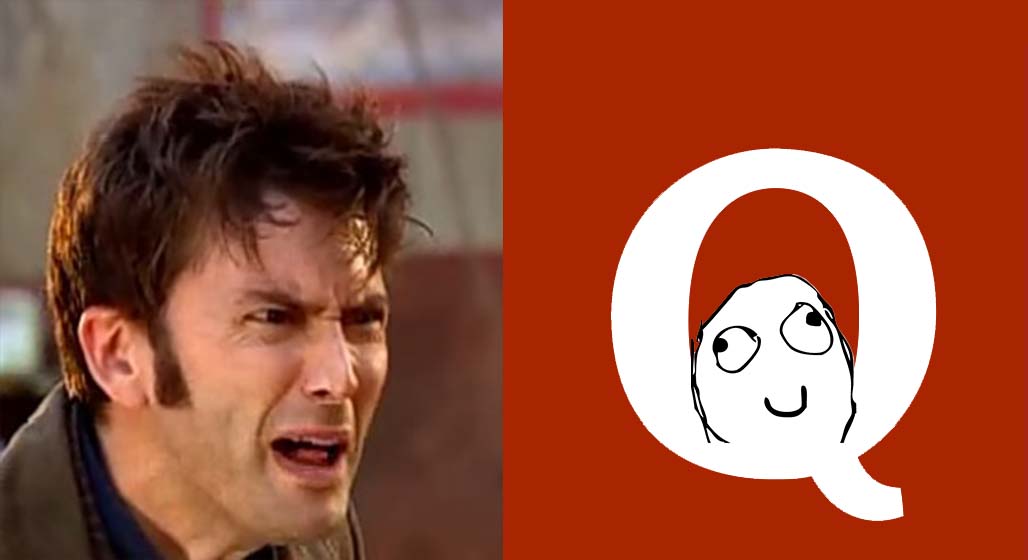 "That IS my name you dumbfucks!" I said and disputed it with the moderator dumbass. He asked for an ID for verification, which I refused to provide. "It's just a website for crying out loud! Am I being screened for a top-secret project?" I growled on twitter and just expanded the initials and renamed my Quora name as 'Karthikeyan Chidhambaram'. Two weeks of fun ride, without any issues! Another mod (another brainless idiot) barged into my inbox and questioned me about that missing 'K'.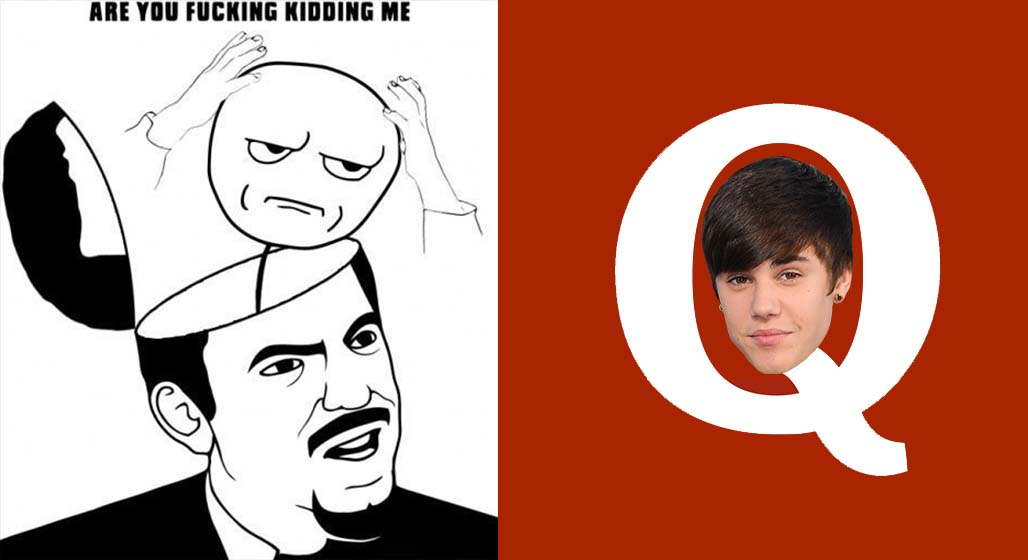 Despite my clear explanation about the way we Tamil Nadu people use initials, those imbeciles rendered me as an unverified person and threw my answers deep down in the dungeons of other unverified users. I'd never been humiliated this far and I decided to quit the crappy Quora that instant.
You can have your name back!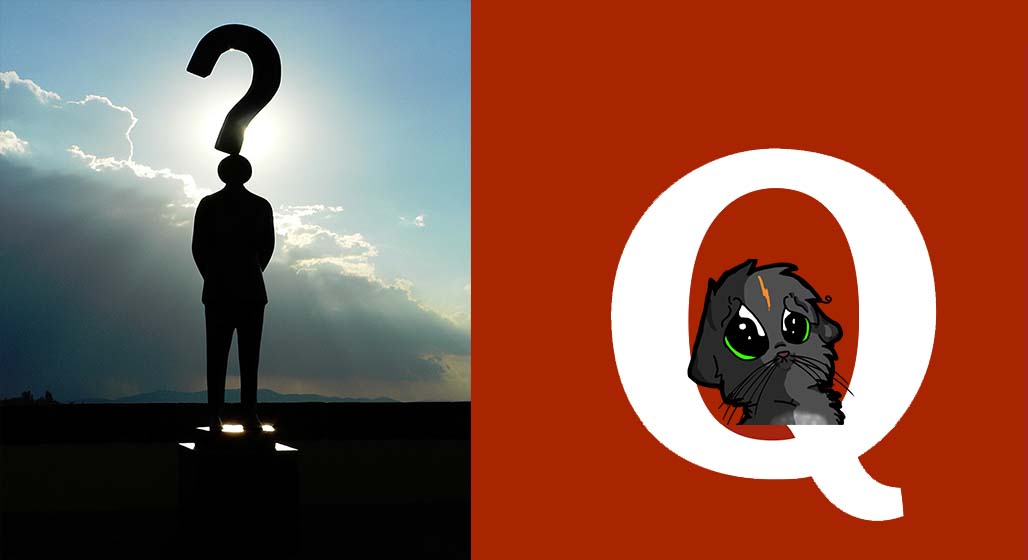 As soon as I requested for deletion of my account and the contents (by that time I had over seven hundred followers and more than three hundred answers), an admin sent me an apology message on Quora and persuaded me to stay there with my previous username – 'Karthikeyan KC'. Though I know about the moderator politics, I decided to give it one last try, at least for the sake of the few answer requests that I loved to answer.
Yipikaye Quora V1
Two weeks later, another admin just put me back in the unverified slot, and that is where I lost my cool and I turned into the Hulk!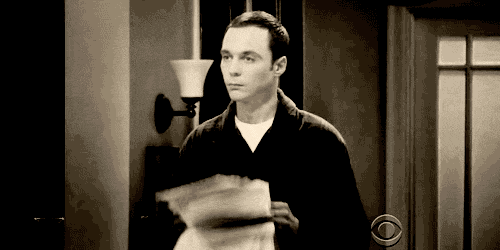 I vented out on twitter with some angry tweets to Adam D'Angelo, Charlie Cheever, and Quora Support. None of my tweets were answered. Still, with a burning rage from my humiliation, I wrote an article – 'Yipikaye Quora' decimating the entire moderation part, Quora naming policy, and the admins. I was requested to take down the article a few days after by the Quora Support, with another apology. This time, I made it clear to delete my entire account along with its contents. I finally deleted my account along with all my answers.
Yipikaye Quora V2
I'm forced to write this article again as my friend is now experiencing the shame shit!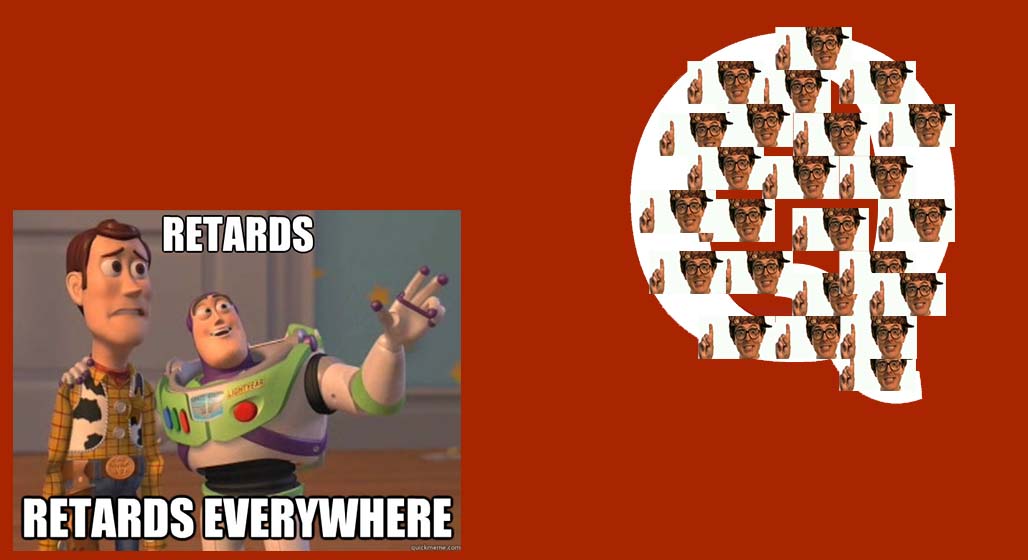 When he told me that the Quora mods keep un-verifying him, I flashed him, zapped him, and without a second thought, I deleted his account for good. It's the initials thing all over again. If anyone from Quora sends an email to take down this article, you are going to receive a massive load of 'fuck you and fuck your naming policy' posters as a reply.
The point is! Anonymity online is inevitable and whining policies that enforce a real name usage – forces someone to reveal their identity – is a fricking privacy breach and ought to be illegal. No one gets to decide my name for me.
If you are an avid user/one of the moderators/one of the admins of Quora and you are agitated/offended/triggered by my article, I want you to do me a favour before scrolling to the comment section of this page.
Go learn what 'Internet Anonymity' is and find the difference between an anonymous guy and a guy with a pseudonym.
Ask Mr JJ Abrams, how he feels about this policy!
Create a fake account on Quora and see for yourself how your 'Real Name Policy' sounds? (Do let me know the magnitude of the humour in that)
If you are still planning to explain the 'anonymity' and some bullcrap theories about the 'Real Name Policy' craps again …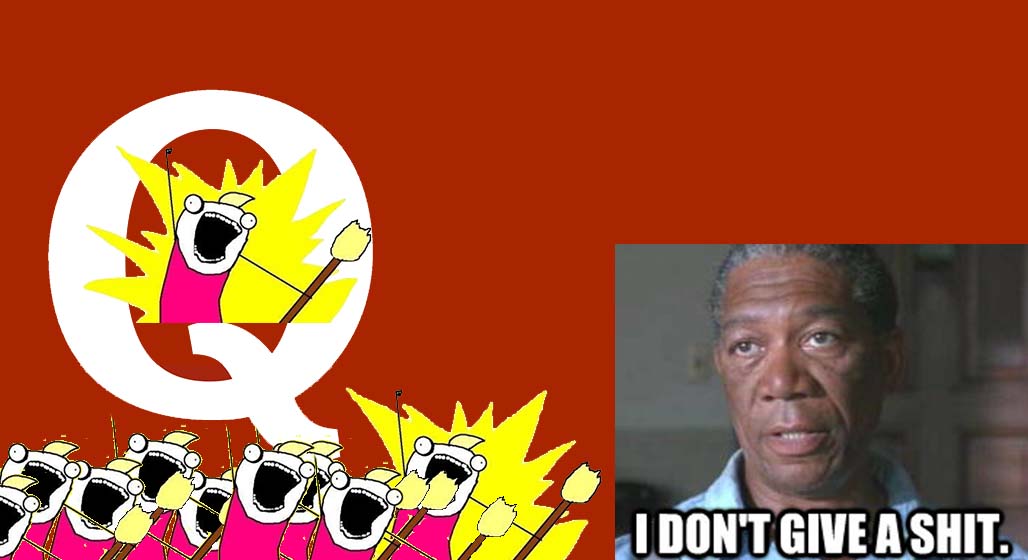 Go fuck yourself and never ever return to Geekswipe! We have a policy too… "If a reader is too stupid to understand the concept of anonymity and privacy on the internet, they are better off our network!"
A special note for the admins who humiliated my friend and for the morons who raged a war with my name:
What I might have done to Quora
Quora is already a shitty place with self-promotion spam everywhere (that's what you get for your worthless real name policy). With a genius cousin to automate, I may have created several hyperactive Quora bots with pleasing real names and random generated fake emails and faces, with one mission – Down vote and mess up random posts even further. Well… I wish I could have … Or … Did I? Yipikaye Quora!
This post was first published on March 18, 2014.