How To Mute Annoying Adsense Ads – 'Mute This Ad'
Google Adsense covers almost 60% of the World Wide Web's advertisement spaces and serves over 2 million publishers. Thanks to the inception of adblockers, we are now able to block advertisements that annoy us in every possible way. But there are still people who don't use adblockers just to support the creators and publishers like us. The following content is to help out such users.
Google Adsense, despite its own set of criticisms and evil practices, it tries to balance the annoyance factor with some flexible options for the internet users with the 'Mute this Ad' option, just to prevent users from completely blocking their ad units with an adblocker.
While most of the non-adblocking users ignore the ads, a few ads will draw their attention and easily get on their nerve with repetitive and uninteresting contents. This can be avoided by clicking the mute this ad icon shown next to the adchoices logo. The following image could help you better.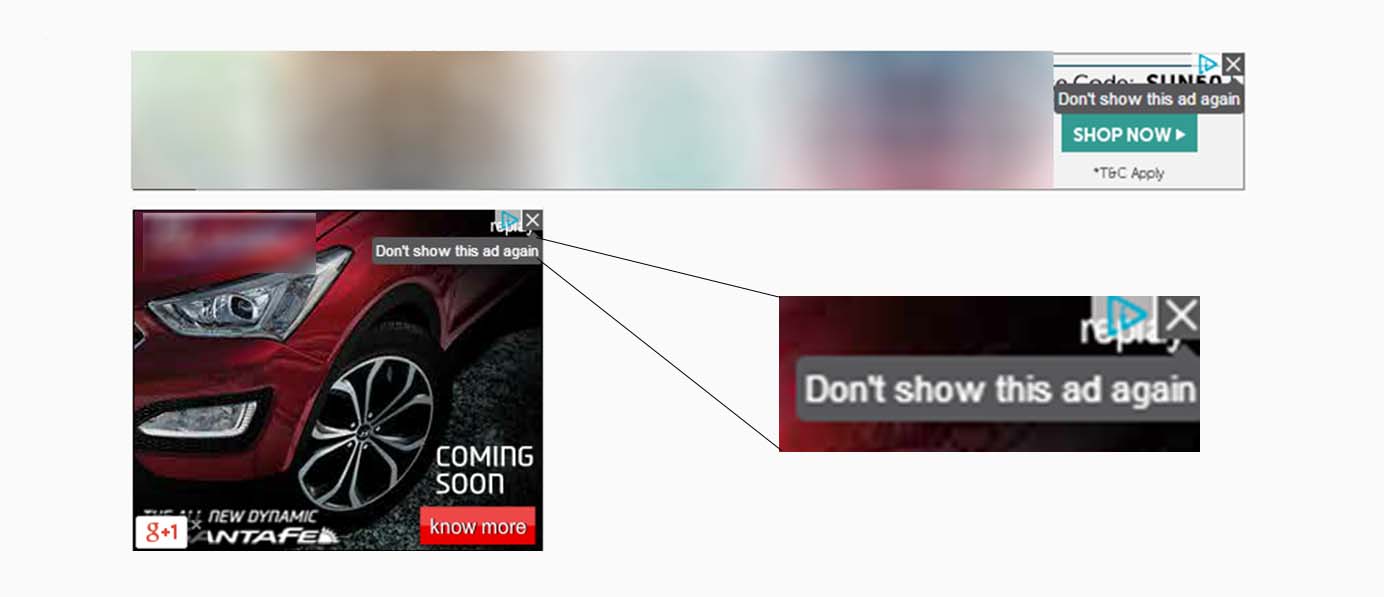 Besides that, there are also options that would let you block any particular advertisers. I'm not sure how this is going to work in the long run for users who depend on cookie-based ad blocking, but I hope it at least abates most of the annoying part form the advertisements.
And if you are not blocking ads on our site. Thank you! But we recommend you to block it if you don't want Google to track you and collect information.
This post was first published on February 3, 2014.