GTA 5 Tsunami Mod Submerges Los Santos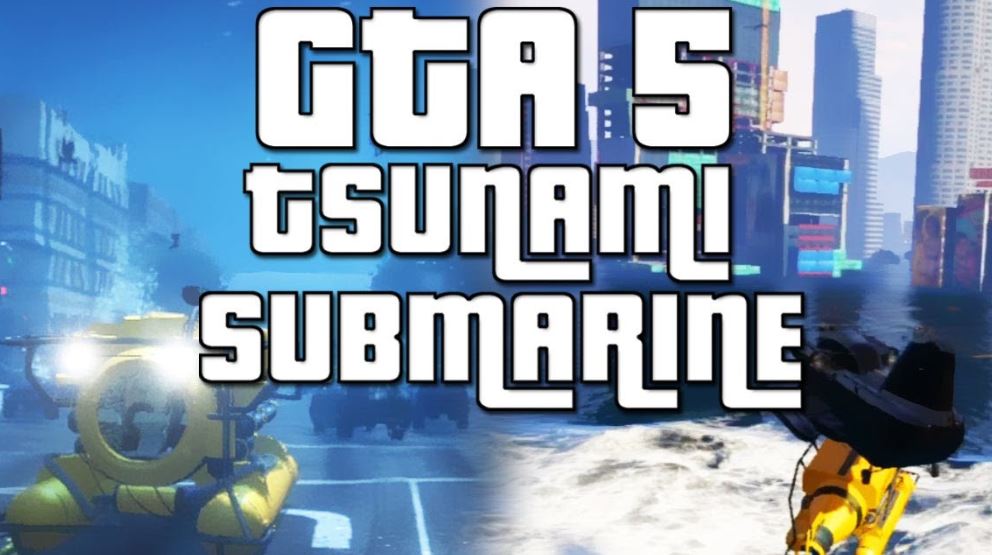 While the PC gamers are slowly erasing the word 'patience' from their memory, the console aliens have taken GTA 5 a step further with the GTA 5 Tsunami Mod. GTA franchise is well-known for its machinima's and mods. Unlike a PC version, the consoles occasionally get this dosage. But now, it seems that PS3 gets it first, with this GTA 5 Tsunami Mod from Bushigan. The GTA 5 Tsunami Mod requires a 'jailbreak' PS3 to play it. It then sinks the entire Los Santos under water, and as you hope, you can swim around the city with a wetsuit or whatever you like. Submarines guaranteed!
Compared to the previous installments, GTA 5 houses a better RAGE engine that has many improvements with its water physics and realism, and this GTA 5 Tsunami Mod, will absolutely be a rock solid amusement without any realism loss. At least from the videos posted, we could clench on to aesthetic underwater city for a while. (Yes! A hopeless PC Gamer here…)
Here is a few videos of the mod in action:
Download here.
Note: Please Mod/Jailbreak at your own risk.
This post was first published on January 27, 2014.