'Bing Saves' Update – Bing IDs Are on the Way
Bing introduced a new social bookmarking feature – Bing Saves – last month. Ever since the feature was introduced (well yeah they introduced something called Bing Saves) only a few actually had the time to work around it a bit. As far as I remember, I used the tool for like three days and I barely remembered it by the end of the week.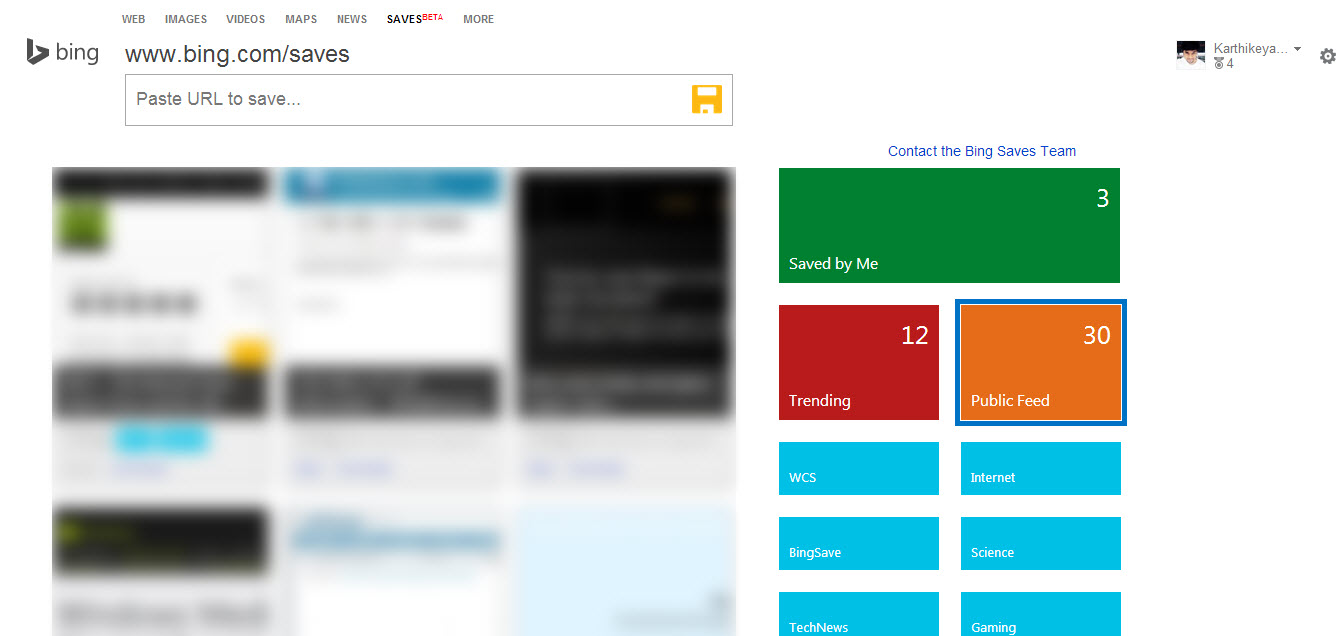 A few minutes earlier, I've come to know that the Bing Saves team is working on Bing IDs, which would power up the bookmarking feature by letting other Bing users to follow you and share the bookmarks as a 'collection' among the connected Bing IDs.
While Bing looks for the feature to hatch itself into a 'delicious++' sort of a tool and free oneself from bookmark-locking oneself within a browser, the beta Bing Saves is still a puzzling piece of add-on to the site. There might also be a faint chance that the Microsoft SOCL would also get this little 'Power of Bing' too.
As far as the privacy is concerned, Bing backs the privacy with the 'optional' Bing ID feature for now. The privacy toggle feature is a bit shady, as honestly there isn't an explicit option to make a save public or private. So these concerns might sum up, why Bing should care more about that toggle switch as a few beta tests without that  toggle would ultimately decide the fate of Bing IDs.
This post was first published on March 11, 2014.