Action Henk – Pre-Pre-Alpha Gameplay and Review
Action Henk evolves – An amplified version of RageSquid's Action Henk game promises to stay in your hearts forever with Mr. Henk's  mighty butt slide and physique.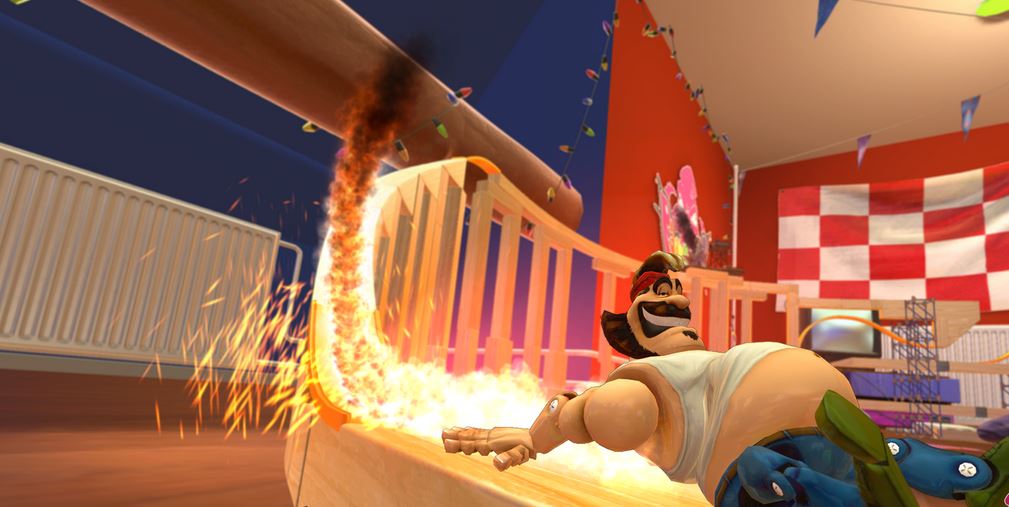 RageSquid's Action Henk is evolving gradually as it is still getting addictive after the addition of a new level and a new stunt to Mr. Henk. You can find the difference between the earlier release and the current version a lot, as the graphics and the sound effects are amplified to a greater degree and the levels are modified for more Action Henk moments. This indie game is quite promising in its looks and the game play and after the famous runner games like Sonic, this is one game that finds a niche in everyone's heart.
Here is my pre-pre-alpha gameplay of Action Henk:
http://www.youtube.com/watch?v=u5XzSapCLPY
Henk's bulk physique has been retouched and remastered and he looks a bit happy with that too. It would be a lot better if RageSquid comes up with a catchphrase with a gruff voice.
The game itself is evolving and if you want to play the first three levels (first month build and not the updated game), you can have you Henk time here.
So far, the pre-pre-alpha build is not publicly available and its worth a wait for the final release soon.
This post was first published on February 18, 2014.